Utility-scale solar delivers long-term value as part of a balanced generation mix and provides affordable, viable, and predictable clean electricity. As utility-scale solar pricing is increasingly competitive across the U.S., utilities and large energy buyers are weighing the benefits of integrating solar into their resource portfolios.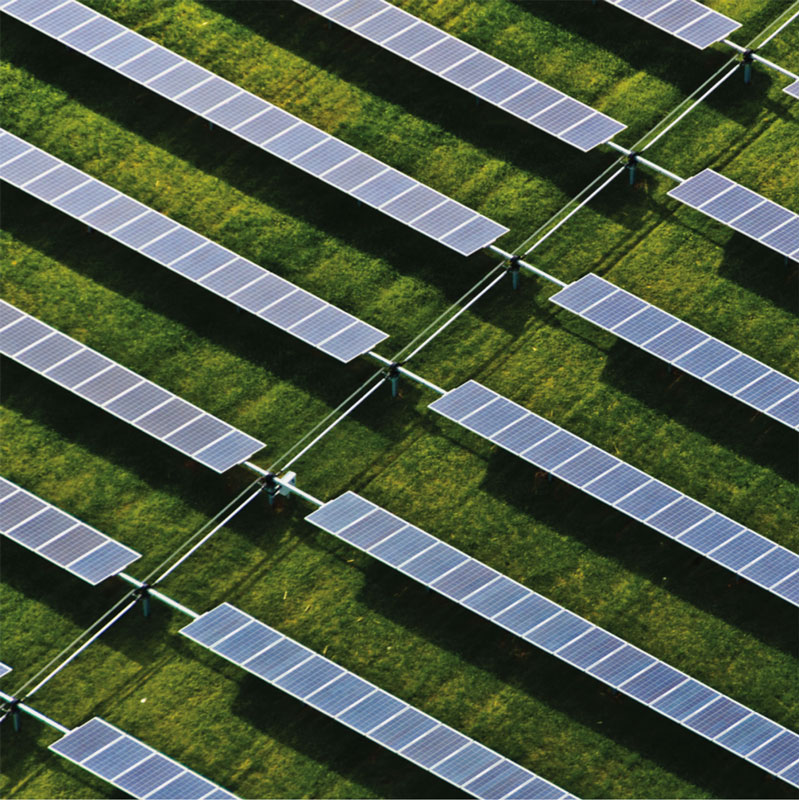 High-Value, Cost-Competitive Solar Power
Utilities evaluating utility-scale solar projects need to consider a range of factors—understanding these factors and their implications is necessary for securing the most high-value, cost-competitive utility-scale solar projects.
Frequent conversations with large developers and other organizations will help resource planners maintain a fresh outlook on where prices are trending. If you are interested in speaking with Recurrent Energy please contact us for more information.
The Recurrent Energy Difference
Recurrent Energy has cleanly executed greenfield development across early-stage siting, construction, financing and asset management since 2006. With more than 1.9GWp developed and sold, over $8 billion capital secured, and a project pipeline of more than 4GWp, Recurrent Energy has resources and capabilities to deliver solar at any scale.
Solar Across the US
The solar industry is growing nationwide as costs come down. Recurrent Energy is a market leader in the United States, partnering with utilities across the country to provide clean energy to customers. To learn more about the solar opportunities in your state, please contact us.
Building Partnerships
Recurrent Energy is active in greenfield project development and project acquisition across the U.S. We look for partners who align with our goals and standards.